DRSML
Library Management System
---
SUMMON Search
SEARCH ALL HEC DIGITAL LIBRARY RESOURCES
---

Access URL: http://www.computer.org/
SciDev.Net offers you:
Founded in 1946, IEEE Computer Society is the largest of the 39 societies of the IEEE. It is the world's leading organization of computer professionals with nearly 100,000 members.The Society promotes an active exchange of information, ideas, and technological innovation.
The IEEE Computer Society's vision is to be the leading provider of technical information, community services, and personalized services to the world's computing professionals. For further information on IEEE Computer Society please click here......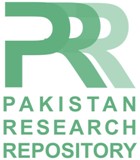 Access URL: http://eprints.hec.gov.pk/
SciDev.Net offers you:
The Pakistan Research Repository is a project of the Higher Education Commission to promote the international visibility of research originating out of institutes of higher education in Pakistan.The aim of this service is to provide a single-entry access point. The repository which is currently being populated with content, has already made the full-text of over 550 Ph.D. theses available in high-quality digitized format, whilst a further 200 have been digitized and are in the process of being uploaded onto repository and made available through the web.More Info......

Access URL: http://www.scidev.net/
SciDev.Net offers you:
Access to the latest science and technology news, opinions and analysis, worldwide and in your region.

Policy briefs providing in-depth analysis of key topics in a concise format.

Regional gateways providing information directly relevant to your region.

Free access to selected full papers in Science and Nature normally only available through paid subscription.
Topics of focus includes:
Agri-biotech

Bird flu

Biodiversity

Brain drain

Climate change

Desert science

Ethics of research

Genomics

HIV/AIDS

Indigenous knowledge

Intellectual property rights

Malaria

Nanotechnology

R&D policy

Science communication e-guide

Science publishing

Technology transfer

Tsunami
Select Language
Advanced Search
Developed By